Hugh Parsons perfumes and colognes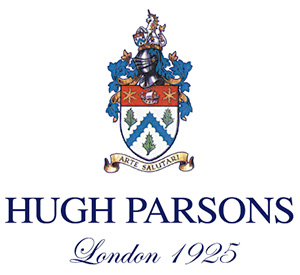 Country:
United Kingdom
Main activity:
Fragrances
Brand website:
link
Niche designer
Parent company:
Profumitalia
Hugh Parsons was a British manufacturer of silk ties and other men's accessories. Establishing his business in London during the 1920s, he quickly made a name for his brand throughout Europe, the reputation of which endures into the 21st century as a symbol of elegance and British traditions. Beginning in 1988, the brand expanded its offering to include a line of men's colognes.
Designer
Hugh Parsons
has
10
perfumes in our fragrance base. The earliest edition was created in 1998 and the newest is from 2018. The nose who worked on the fragrances is Maurizio Cerizza.