Evody Parfums perfumes and colognes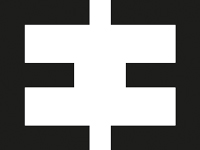 Country:
France
Main activity:
Fragrances
Brand website:
link
Niche designer
Evody Parfums is a French fragrance house created by mother and daughter team Regine Droin and Cerine Vasseur. Capitalizing on Regine's background in the cosmetics industry and Cerine passion for fragrance and haute couture fashion, in 2006 the pair opened a boutique that specialized in artistic perfumes. After encouragement from their customers, Evody expanded into original fragrances with two fragrance lines in production today: Collection Première, which highlights the memories of its founders, and Collection D'Ailleurs, which offers interpretations of distant places.
Designer
Evody Parfums
has
24
perfumes in our fragrance base. Evody Parfums is a new fragrance brand. The earliest edition was created in 2008 and the newest is from 2019. Evody Parfums fragrances were made in collaboration with perfumers Anne-Sophie Behaghel, Amélie Bourgeois, Philippe Romano, Cecile Zarokian, Corinne Cachen and Alexandra Monet.