Maurer & Wirtz perfumes and colognes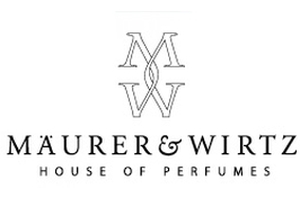 Country:
Germany
Main activity:
Fragrances
Brand website:
link
Parent company:
Maurer & Wirtz
We present you a house with more than 150 years of tradition, Maurer & Wirtz. The house was founded in 1854 by Michael Mäurer and his stepson, Andreas Wirtz, when they decided to start production of soap in the small town of Stolberg near Aachen, Germany. This company has stayed in the family for five generations so far.
They represent recognizable fragrances and body care products. The company wanted to stay focused on the European market during the 90s, but they have developed their sales outlets all over the world till today. They have been under Dalli-Werke group sponsorship since 1990. Their main markets are: Germany, Benelux countries, Austria and Switzerland.
Their legendary perfume for men, Tabac, in a white bottle, was a real boom on the market in 1955. It was popular and wanted for a long time, and received successors, new editions, as variations of the original theme. It is the most famous perfume in Germany ever!
This perfume represents an active man. It opens with notes of aldehydes, it is spiced with black pepper, with petit grain, sparkling lemon, bergamot and neroli in the top notes. The heart is composed of chamomile, lavender, geranium and oak absolute, while the base introduces carnation, sandalwood, vetiver, musk and amber. This perfume is presented on their website -Tabac, as well.
Tabac Original Extreme was released in 1990, Tabac Man in 2000, and Tabac Sport in 2003. There is also a collection which includes three perfumes, Culture de Tabac: Culture de Tabac (1996), Culture de Tabac Blue(1998) and Culture de Tabac Egypt Dreams(2001)
As for perfumes for women, the perfume Nonchalance(1960) is worth mentioning; it is a floral aldehyde perfume, which received its successors many years afterwards: Nonchalance Feu Bleu (1990) and Jolie de Nonchalance (1993). This house launched their perfume pair Mustang Man and Mustang Woman in 2006.
Pussy Deluxe for women entered the market in the year of 2007 with its seductive name and advertisement. It opens with notes of mimosa and bergamot, and then slowly develops notes of jasmine from Madagascar, Tiger lily, strawberry and iris. The base is composed of patchouli, heliotrope, musk, praline and Tonka bean. The perfume is available as 30 and 50 ml EDP, with an accompanying line which includes 75 ml deodorant, 200 ml bath and 200 ml body lotion. Pussy Deluxe Velvet Kitten, seductive heiress of Pussy Deluxe edition arrives this summer, and you can read more about it in our recently published article Maurer & Wirtz Pussy Deluxe Velvet Kitten - Luxury for Catwoman.
Last year's novelty dedicated to masculine audience is GranValor Tabac. As stated by the company, the perfume was created for an elegant man who respects traditional values.
This is a masculine perfume, recommended for day and night use, opens with notes of mandarin, cardamom, cinnamon and galbanum. The heart includes notes of leather, tobacco and adds a natural oak extract, while the base encompasses vetiver and patchouli. It is available as 30, 50 and 75ml edt, 50 and 75ml after-shave, 75ml deo-stick and 200ml bath and shampoo gel. You can find more info on it on GranValor Tabac website.
Another novelty for ladies arrives from a collection by Betty Barclay, the most famous German designer of outlet wardrobe for women, who presents her perfumes through successful cooperation with the house of Maurer & Wirtz.
One of her latest perfume is named In LOVE and is recommended as a substitute for small doses of infatuation. It makes butterflies in you stomach fly and makes the world nicer.
The notes it infatuates with are described on the website dedicated to the In Love perfume. They encompass pink grapefruit, white peach and black currant in the top, floral notes which include honeysuckle, freesia and heliotrope are in the heart, while the base introduces sandalwood, ambergris and musk. You can find out more on this house on Betty Barclay's official website.
This house represents many other famous designer houses which produce perfumes in cooperation with Maurer & Wirtz, such as: Carlo Colucci, TNT, s.Oliver', Tosca, Betty Barclay, Otto Kern and other.
Designer
Maurer & Wirtz
has
23
perfumes in our fragrance base. Maurer & Wirtz is an old perfume house. The earliest edition was created in 1921 and the newest is from 2019. The nose who worked on the fragrances is Vincent Schaller.