BDK Parfums perfumes and colognes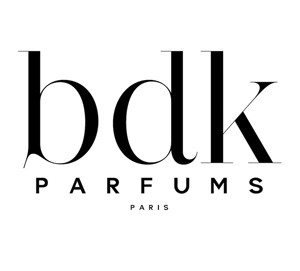 Country:
France
Main activity:
Fragrances
Brand website:
link
Niche designer
BDK Parfums is an independent fragrance creation house in the Palais Royal district of Paris, France. It offers unique and quality fragrances inspired characters, movements, gait and moments. These creations have in common a universe centered around the words and narrative, halfway between reality and fantasy tales. Here, no predefined roadmap, this is a conscientious craftsmanship to create exceptional fragrances.
Designer
BDK Parfums
has
13
perfumes in our fragrance base. BDK Parfums is a new fragrance brand. The earliest edition was created in 2016 and the newest is from 2020. BDK Parfums fragrances were made in collaboration with perfumers David Benedek, Violaine Collas, Amelie Bourgeois, Mathilde Bijaoui, Marie Schnirer, Julien Rasquinet, Camille Leguay, Ralf Schwieger and Anne-Sophie Behaghel.