Coty perfumes and colognes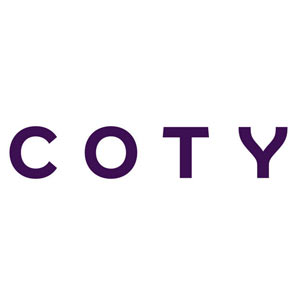 Country:
United States
Main activity:
Fragrances
Brand website:
link
Parent company:
Coty
Coty, Inc. is a beauty brand founded François Coty in 1904. Born Joseph Marie François Spoturno, a native of Corsica, he moved to Paris and adopted the more French-sounding name of François Coty, with "Coty" a variation of his mother's maiden name. Initially a secretary, he studied perfumery under a local pharmacist and begin what he hoped would be a revolution in the fragrance industry, which had changed little since the 19th century.
Coty's first fragrance, La Rose Jaqueminot, was introduced in 1904, and made Coty a millionaire. Coty's genius would prove not only to be perfume crafting, but in marketing fragrances as well. A famous quote by Monsieur Coty: "Give a woman the best product to be made, market it in the perfect flask, beautiful in its simplicity yet impeccable in its taste, ask a reasonable price for it, and you will witness the birth of a business the size of which the world has never seen."
La Rose Jacqueminot was packaged in a beautiful Baccarat bottle. Coty recognized the importance of offering a beautiful, luxurious product such as perfume in an equally beautiful and luxurious package. Coty partnered with ceramic artist and jeweler Rene Lalique, who designed ornate bottles and gilded labels, in the Art Nouveau style, for early Coty creations such as L'Origan.
Coty was one of the first companies to attempt to market perfume, which had always been seen as a luxury product for the wealthy, to middle class and working class women, in smaller and plainer bottles. The strategy was a huge success, and Coty helped make perfume the international mass-market product it eventually became.
Coty acquired factory space and was able to control the entire means of perfume production, on a massive scale. Cosmetics were added to the Coty offering, and its Air Spun powder is still produced today.
A notable Coty creation which spawned an entire fragrance family was 1917's Chypre, the French name for the island of Cyprus. Chypre's innovative blend of oakmoss, labdanum and bergamot was one of his best-selling scents, and inspired many other fragrances from other companies that continue to be best-sellers today, such as Guerlain's Mitsouko.
Coty opened an American division after World War I, with other subsidiaries opened in the U.K. and Romania. An acrimonious divorce and the Wall Street Crash of 1929 greatly reduced his fortune. François Coty passed away in 1934, and his ex-wife Yvonne sold Coty to pharmaceutical company Pfizer in 1963. The sale prompted a shift to the almost exclusive marketing of Coty fragrances through drug stores and mass retailers until the early 1990s. The company changed hands again in 1992 and came under the ownership of Joh. A. Benckiser GmbH. A change in strategy at that time has kept the Coty name in the top tier of the fragrance industry. Coty operates under two divisions today: Coty Beauty and Coty Prestige, offering fragrances at every price point through almost 40 separate brands.
Designer Coty has 99 perfumes in our fragrance base. Coty is an old perfume house. The earliest edition was created in 1905 and the newest is from 2014. Coty fragrances were made in collaboration with perfumers Philippe Roques, Christophe Raynaud, Vincent Roubert, Francois Coty, Jean-Pierre Weil, Sophia Grojsman, Bernard Chant, Ann Gottlieb, Carlos Benaim, Henri Robert, Harry Fremont and Coty.