Etat Libre d'Orange perfumes and colognes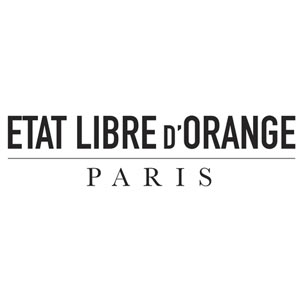 Country:
France
Main activity:
Fragrances
Brand website:
link
Niche designer
Etat Libre d'Orange ("Free State of Orange") is a French perfume house founded by Etienne de Swardt in 2006. With a motto of
Le parfum est mort, vive le parfum!"
("Perfume is dead, long live perfume!"), the house has quickly established a reputation for its daring and unusual compositions with controversial names and images.
Etienne de Swardt was born in South Africa and made his way to Paris, where he worked on projects for Givenchy and created the "Oh My Dog!" and "Oh My Cat!" fragrances for pets. He began Etat Libre d'Orange to break free from the demands imposed by the traditional perfume industry and modern taboos. The fragrances of Etat Libre d'Orange celebrate sexuality and eroticism with their aromas, their titles and their images.
De Swardt serves as the "editor" of the perfume house. The company works with veteran perfumers on the creation of the scents. Etat Libre d'Orange also has a unique visual asthetic that accompanies each perfume, crafted by graphic design team Ich & Kar.
Citing the year of their foundation as "Year Zero of perfumery," Etat Libre d'Orange drafted a company "Declaration of Independence," with six articles that outline the company's creative approach, commitment to high-quality materials, simplicity in packaging and subversiveness of concept. The fragrances are genderless and were initially packaged in identical bottles bearing the company name and logo, though fragrances with distinct packaging began appearing in 2007 with Tom of Finland. The company has partnered with a number of celebrities, including Rossy de Palma, Tilda Swinton and the Sex Pistols to produce special edition scents, and has commemorated Tom of Finland and Josephine Baker with fragrances as well.