Atkinsons perfumes and colognes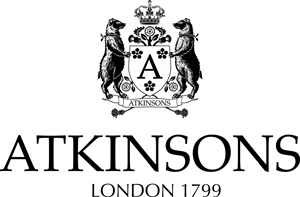 Country:
United Kingdom
Main activity:
Cosmetics
Brand website:
link
Niche designer
Parent company:
Perfume Holding
Atkinsons is a famous perfume brand, now based in Italy. James Atkinson opened his soap and perfumes shop in 1799 in London. He became the personal perfumer of the royal family in 1826. The currently revived brand can be found at http://www.atkinsons1799.com while the traditional English Lavender cologne can be found separately at http://perfumeholding.com.
Designer Atkinsons has 62 perfumes in our fragrance base. Atkinsons is an old perfume house. The earliest edition was created in 1860 and the newest is from 2020. Atkinsons fragrances were made in collaboration with perfumers James Atkinsons, Jean Claude Delville, Fabrice Pellegrin, Julie Pluchet, Violaine Collas, Christine Nagel, Amandine Clerc-Marie, Francis Deleamont, Maurice Roucel, Evelyne Boulanger, Soizic Beaucourt, Benoist Lapouza, Philippine Courtière and Pierre-Constantin Guéros.