Naomi Campbell perfumes and colognes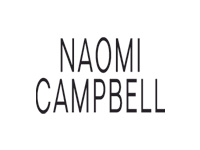 Country: United States
Main activity: Celebrity
Brand website: link
Celebrity brand
Parent company: Designer Parfums

Naomi Campbell has one of the most famous faces in the world. One of the top models in the industry, and also one of the top-earning models in the early 1990s whose careers resulted in the term "supermodel," Naomi Campbell continues to captivate with her exotic looks and stunning style.
Born in London in 1970, Campbell's meteoric rise to the top began in 1986 with a cover for Elle magazine. In 1988, she was the first black model to grace a Vogue Paris cover. Campbell has walked the runways for virtually every top designer working since the 1980s, including Versace, Azzedine Alaia, Isaac Mizrahi and Dior. Campbell largely retired from runway work in the late 1990s but remains in high demand as a print model. Her face and figure have graced ads for Versace, Ralph Lauren, Dolce & Gabbana, Louis Vuitton and Yves St. Laurent, and she has been photographed by world-renowned photographers including Steven Meisel, Richard Avedon, Herb Ritts, Helmut Newton and Annie Leibovitz.
Campbell penned a book and recorded an album in the early 1990s. She has had small roles in several films and has appeared in music videos for Michael Jackson, George Michael, Jay Z, P. Diddy, Duran Duran, Usher and other top recording artists.
Known as much for her fiery personality as well as her beauty, Naomi Campbell has been outspoken and honest about the prejudice and bias within the fashion industry and the difficulties she faces as a woman of color in the industry. Campbell is also known for her charity work, which includes such diverse causes as breast cancer, poverty in Brazil and disaster relief. She founded Fashion for Relief in 2005, which uses fashion events to raise money for causes such as Hurricane Katrina victims, survivors of the terrorist attacks in India and Japanese earthquake survivors.
Naomi Campbell launched her line of fragrances for women in 1999, with her signature scent and still her best-seller, Naomi Campbell. The fragrances feature Campbell's name and are often advertised by her face and form. Naomi Campbell fragrances are produced in partnership with Procter & Gamble.
The earliest edition was created in 1999 and the newest is from 2019. Naomi Campbell fragrances were made in collaboration with perfumers Ursula Wandel, Olivier Cresp, Dorothee Piot, Francoise Caron, Olivier Pescheux and Michel Almairac.