Caron perfumes and colognes
Country: France
Main activity: Fragrances
Brand website: link
Niche designer
Parent company: Ales Groupe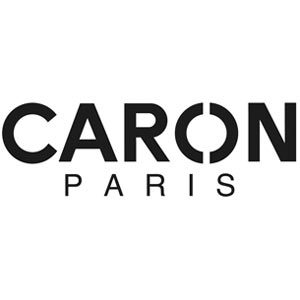 Parfums Caron is a legendary French perfume house founded by Ernest Daltroff in 1904. With no formal training as a perfumer, but with a love for perfume instilled by his mother and a very talented nose, Daltroff set about creating what would go on to be one of the most enduring and beloved perfumes houses in the history of the fragrance industry.
The story of Parfums Caron is a story of secret love. Daltroff hired a former dressmaker, Felicie Wanpouille, to be the company's artistic adviser. Wanpouille oversaw the company's bottle design and packaging, and played an integral part in the company's success. Wanpouille was Daltroff's muse, and Daltroff was rumored to be smitten with her but never formally declared his love for her. The pair's great success and tremendous ambition, as well as the emotional undercurrents in their personal and professional relationship, resulted in some of the 20th century's most innovative and beloved perfumes.
Narcisse Noir (1911) was the first scent from the house to gain notoriety. This iconic fragrance was later immortalized in the film "Sunset Boulevard," cradled in the hands of screen siren Gloria Swanson. N'Aimez Que Moi ("Love No One But Me") is said by some to be a secret expression of affection between Daltroff and Wanpouille. (It's 1916 release also made it appropriate for soldiers to give their sweethearts as a forget-me-not.) Tabac Blond, introduced in 1919, was designed for the new style of woman emerging at the time—one who wasn't afraid to flaunt social conventions of the day by smoking cigarettes in public.
Many are not as familiar with the other great product of this perfume house, a finely-milled luxury face powder, first introduced in the 1930s and still available today. The powder's manufacturing process is a closely-guarded secret.
With World War II and the Nazi's approaching, Daltroff, who was Jewish, fled to America to escape persecution, leaving Caron in Wanpouille's very capable hands. Daltroff never returned to Europe and passed away in 1947.
Wanpouille kept the house going, introducing new perfumes in collaboration with other perfumers and overseeing operations until her own death in 1967.
Patrick Alès purchased Caron in 1998, and Romain Alès runs the company today.
The house of Caron is unique in that it continues to offer the original creations of Ernest Daltroff, many of which are still produced in the same or similar packaging today. Alongside the classic creations are the fragrances of Caron's in-house perfumer for more than 30 years, Richard Fraysse.
Caron is also notable for offering beautiful refillable bottles of every size, with fragrances dispensed from beautiful Baccarat crystal fountains.
Designer Caron has 85 perfumes in our fragrance base. Caron is an old perfume house. The earliest edition was created in 1911 and the newest is from 2019. Caron fragrances were made in collaboration with perfumers Ernest Daltroff, Richard Fraysse, Dominique Ropion, Michel Morsetti, Gerard Lefort, William Fraysse, Akiko Kamei, Jean-Claude Delville, Jean-Pierre Bethouart, Vincent Marcello and Jean-Claude Deville.