Avril Lavigne perfumes and colognes
Country: United States
Main activity: Celebrity
Brand website: link
Celebrity brand
Parent company: Procter & Gamble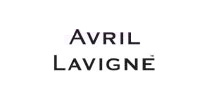 Avril Lavigne is a Canadian pop star who signed a multi-million dollar recording contract at age 16 and made a splash less than a year later with her debut album, Let Go. The breakthrough single from that album, "Complicated," reached Number 1 in multiple markets around the world and was the best-selling Canadian single of 2002. Lavigne was nominated for eight Grammy awards that year, and the album would go on to sell more than sixteen million copies worldwide.
The success of this first album was followed by Under My Skin in 2004, which debuted at Number 1 and would go on to sell more than ten million copies worldwide. Lavigne has recorded two additional albums to date: 2007's Best Damn Thing, which had a best-selling single, "Girlfriend," and Goodbye Lullaby which was released in 2011. To date, Lavigne has earned eight Grammy Award nominations, won seven Canadian Juno Awards, and sold more than 30 million albums and nearly 20 million tracks worldwide since her first album debuted.
Lavigne is also an actress, with small roles in several feature films. Lavigne distinguished herself from other teen pop stars who flaunted their sex appeal and showed a lot of skin, embracing instead a tomboyish "pop punk" style. Lavigne has launched a fashion and lifestyle line for young women called Abbey Dawn (after one of Lavigne's childhood nicknames), in conjunction with American retailer Kohl's in 2008.
Avril Lavigne partnered with Procter & Gamble to release a line of fragrances. The first perfume in the series, Black Star, was released in 2009. The fragrance was packaged in black and pink, two of Lavigne's favorite colors. The fragrance won a 2010 Cosmetics Executive Women award for Best Women's Scent Mass. Black Star was joined by Forbidden Rose in 2010 and Wild Rose in 2011.
Designer Avril Lavigne has 3 perfumes in our fragrance base. Avril Lavigne is a new fragrance brand. The earliest edition was created in 2009 and the newest is from 2011.