Country: United States
Main activity: Celebrity
Brand website: link
Celebrity brand
Parent company: Puig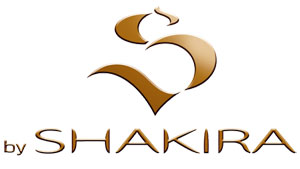 Shakira Isabel Mebarak Ripoll was born in Colombia in 1977. Her musical talent and her great vocal range became apparent when she started performing in school plays and musicals. She was critically acclaimed when she entered the Colombian music scene in the early to mid 1990s. Her first two albums flopped and Shakira decided to let her producers go. She felt that developing her own signature style would lead to more fruitful musical productions. The album Pies Descalzos that she released in 1995 gained her a reputation as a talented singer and songwriter in South America and Spain. Her next album, Donde Estan las Ladrones, sold more than 10 million copies worldwide.
Her first English song, Whenever, Wherever, made her a superstar overnight. The single occupied the top spot in many nation's sales charts and her first English album, Laundry Service, sold more than 20 millions copies. Her song Hips Don't Lie became the best-selling single of the 2000s. Several singles, among them are collaborations with some of the most popular and reputable Spanish singers of South America, and albums have followed since.
Shakira was also cast for small television roles. In the Colombian telenovela El Oasis she played the charcter of Luisa Maria in 1994. In 2009 she appeared as herself on the US hit show Ugly Betty.
Shakira likes to use her famous name for good causes. She founded the Pies Descalzos Foundation in 1995. This charity helps educate poor children from Colombia at special schools. She has serenaded her successful pop hits at countless charity concerts all over the world. Because of her commitment, compassion and her determination to help those in need she was awarded the role as UNICEF Goodwill Ambassador. The good causes she supports are manifold and she is one of the Most Charitable Celebrities (OK Magazine).
In 2010 Shakira was offered her own perfume line in collaboration with the house of Puig. Her first fragrance, S, is an oriental-floral fragrance built around prominent notes of jasmine, sandalwood, benzoin, vanilla and amber. Her second scent, S by Shakira Eau Florale, is a floral-fruity composition with dominant accords of blackberry, raspberry, redcurrant, heliotrope and vanilla.