Country: France
Main activity: Cosmetics
Brand website: link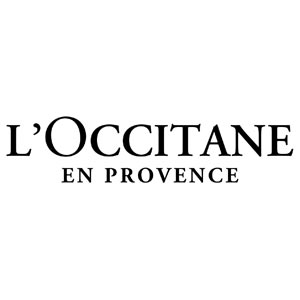 L'Occitane En Provence is a France-based cosmetics company founded in 1976 by then 23-year-old Olivier Baussan. The word "L'Occitane" means "the woman from Occitania," which is a region in southern Europe (the Southern half of France, Monaco, parts of Italy and Spain) where Occitan was historically the main language spoken. Hoping to recreate the traditions of the region he called home, Baussan purchased a steam-distiller—then an outdated piece of equipment—and produced his own rosemary essential oil from wild rosemary he harvested himself. The oil sold well at local markets, and was the beginning of the idea that would eventually become L'Occitane En Provence.
Baussan opened the first L'Occitane boutique in Volx, a small village in Provence. He happened upon an unused soap factory in Manosque, another village in Provence, and took it over for the purpose of making vegetable-based soaps using traditional Provençal methods and ingredients.
In the 1990s, a majority stake in the business was sold to fund further expansion, and it eventually wound up in the hands of Reinold Geiger, who partnered with Baussan to expand the company internationally. "En Provence" was added to the company's name in the late 1990s, to enhance the connection between the company's products and Provence for international customers. Today, L'Occitane En Provence has shops in more than 80 countries.
The company is known for its body care products, perfumes and home scents produced using traditional Provence methods and locally-sourced ingredients, such as lavender, rosemary, rose and immortelle. The company encourages traditional agriculture and cultivation in the region. L'Occitane en Provence also supports Fair Trade with women's groups from Burkina Faso who harvest Shea Butter using traditional methods. L'Occitane develops most of it products and ingredients to align with the organic cosmetics specifications of Ecocert.
Designer L'Occitane en Provence has 172 perfumes in our fragrance base. The earliest edition was created in 1991 and the newest is from 2019. L'Occitane en Provence fragrances were made in collaboration with perfumers Karine Dubreuil, Delphine Thierry, Marion Costero, Fabrice Pellegrin, Alexis Dadier, Julie Masse, Hernan Fígoli, Leonardo Petit, Sophie Truitard, Carmita Magalhães, Jerome Epinette, Calice Becker, Shyamala Maisondieu and Nadège Legarlantezec.